🛠 English text soon to be ready! 🛠
In the meantime, please read the automated translation below. You can contact our sales department located in Rotterdam, the Netherlands, for more information: +31 (0) 10-495 0000 or sales@navacqs.com
1987 Foundation of Navacqs B.V.
The history of the company starts in the year 1987 in which Navacqs B.V. was founded on the Strevelsweg in Rotterdam South. The company soon moved to the heart of the port of Rotterdam on Pannerdenstraat. The name Navacqs is an abbreviation of Naval Container Equipment & amp; Services. As the name implies, Navacqs is a supplier of various container supplies, including a number of container seals , container locks , dunnage bags and container lashing equipment . From the beginning, Navacqs has focused on seals . Thanks to the cooperation with Canada Mayer in 1989, the range of seals could be further expanded. For example, a number of Cable Seals and plastic seals were immediately added to the range.
In the first catalog of Navacqs B.V. Various products are displayed, including a number of seals that are still part of the range today. Seals such as the Tyden Ball Seal and the Metal Flat End seal have been in the range from the beginning of Navacqs. Over the years, the range of Navacqs has been further expanded. In June 1993, Navacqs added a new line of dunnage bags to the range, which is still part of the range today, namely the Cargo Guardian dunnage bags .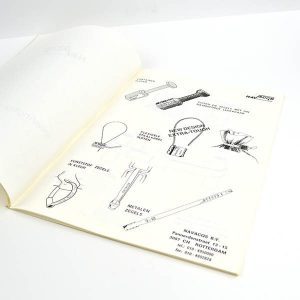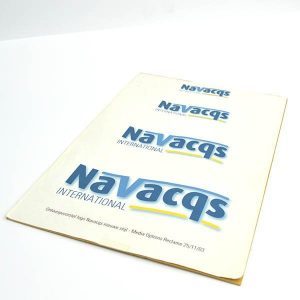 2004 Navacqs International
In 2004 Navacqs was taken over by the current management. At that time the company name was changed to Navacqs International and the corporate identity was changed. With its strategic location in the port of Rotterdam, the company has experienced significant growth and is ready for further growth. Fast delivery is a top priority for Navacqs International. A large stock is therefore a requirement. From 2004 the company grew to such an extent that additional sea containers were required to store the stocks.
2005 New Location
Due to the growth in recent years, Navacqs International has moved into new premises at Aploniastraat 78 in Rotterdam. With a spacious warehouse and office space, Navacqs International is ready for further growth. In addition to the specialization in the field of seals, Navacqs International has continued to grow in the supply of custom lashing straps and lifting straps.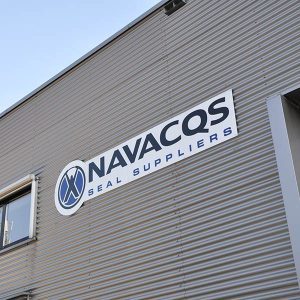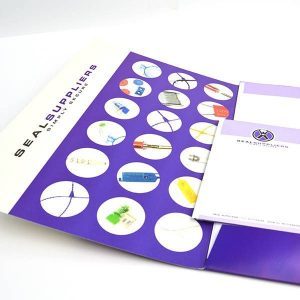 2006 Seal Suppliers vs. Navacqs International
A second company was founded in 2006, namely Seal Suppliers. Together with other suppliers, these two companies were able to optimally supply the Dutch market with safety products. There was a lot of mutual cooperation. In 2009 it was decided to join forces with Navacqs International and to continue as 1 company, namely Navacqs Seal Suppliers.
2009 Navacqs Seal Suppliers B.V.
In 2009 Navacqs International and Seal Suppliers merged into 1 company. From that moment on, not only have more seals been added, but a new category of products has also been added. For example, the Value bags and cashbags have been added to the range of Navacqs Seal Suppliers.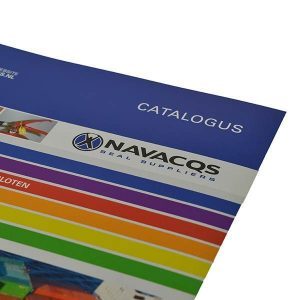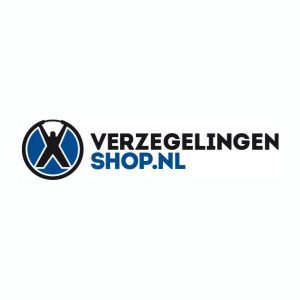 2012 Verzegelingenshop.nl
The online sale of Navacqs Seal Suppliers started at the end of 2012 under the name Verzegelingenshop.nl . An effective online channel where customers can easily find and purchase the right products to prevent fraud, theft and damage. In addition to seals, Verzegelingenshop.nl also offers the range of container and padlocks. In addition to the well-known online payment methods, it is also possible to buy on account via this channel.
2013 Navacqs Seal Suppliers Berlin
Over the years, Navacqs Seal Suppliers has laid a solid foundation on which to build further. For example, the company opened a branch in Berlin in 2013. From this location, the German customers can be supplied faster and even better. In addition to German customers, customers in neighboring countries such as Austria, Switzerland and Poland can also be supplied from Berlin. Reliable logistics partners such as UPS and Raben enable fast & full delivery guaranteed.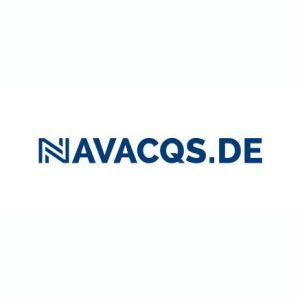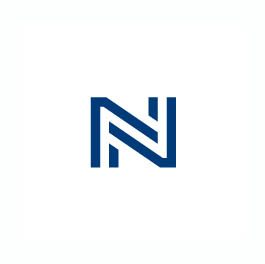 2015 A new course
Completely renewed! A new look, a short name and a clear direction. The new Navacqs.nl!